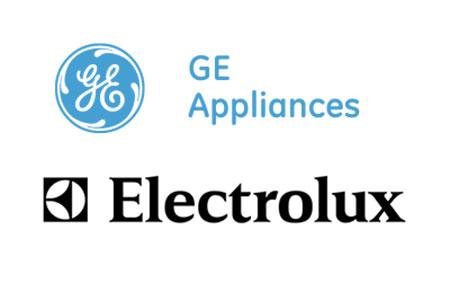 AB Electrolux of Sweden, the parent company of the U.S. brands Electrolux and Frigidaire, has purchased GE Appliances for $3.3 billion.
"The acquisition, which is our largest ever, strengthens our commitment to the appliance business and also provides Electrolux with the scale and opportunity to accelerate our investments in innovation and global growth," said Keith McLoughlin, president and CEO of Electrolux.
Jeff Immelt, CEO of GE, said that the acquisition was a good fit. "Electrolux is the right global business for our customers, consumers and employees," he said. "GE Appliances' people, valuable home appliances brand, products, distribution, and service capabilities make it a perfect fit with Electrolux and its goal of accelerating growth in the U.S."
According to McLoughlin, the combined company is expected to have total sales of almost $23 billion and will put the Frigidaire, GE and Electrolux brands under the same ownership.
The deal is expected to pass regulatory approval, and McLoughlin said the acquisition will likely be finalized in 2015. Ahead of the acquisition, GE spokesperson Julie Wood told Reviewed.com that any further information would be shared first with "employees, customers and the communities in which we operate."
Likely, they'll all be impacted in some way by an acquisition, as both companies have their own headquarters and factories. But that's also exactly why the acquisition took place.
"There's enormous benefits to scale and leverage through the consolidation, and that scale and leverage, with the additional assets of GE Appliances will significantly strengthen the balance sheet of the Electrolux Group," McLoughlin said in an interview with Reviewed.com.
A combined GE and Electrolux would probably shed factories — and jobs — similarly, according to sources within the appliance industry. For instance, GE and Electrolux both unveiled new oven plants within the past year — GE revamped its factory in LaFayette, Ga., and Electrolux opened a new factory in Memphis. Similarly, GE introduced a new dishwasher platform at its storied Appliance Park factory outside of Louisville, while Electrolux recently started importing an all-new dishwasher design from Solaro, Italy.
The deal is not without precedent: When Whirlpool acquired Maytag back in 2005, it led to the closure of redundant factories and Maytag's Newton, Iowa, headquarters. Layoffs occurred across the company.
However, while the sale of Maytag took place amid lagging sales, GE is a more attractive prospect. The sale is largely taking place because of GE's renewed focus on its core infrastructure business, which has already led to the spinoffs of nearly all the conglomerate's consumer-facing businesses — including NBC television and banking businesses. Back in 2008, GE put its appliance division up for sale, but the global financial crisis put those plans on hold.
"GE Appliances is a great business and we are proud of the role it has played in GE's history," Immelt said.
GE's loss is Electrolux's gain, as GE recently invested $1 billion into more than 500 new products, six factory upgrades and $20 million in upgraded R&D labs. Additionally, the sale offers opportunities for Electrolux to shore up some of its weaker product offerings, such as top-load laundry.
The combined company is expected to save $300 million by combining sourcing, operations, logistics and brands. Eventually, consumers may see less product differentiation in stores if a single company is responsible for developing, manufacturing and marketing multiple brands.
The acquisition also gives Electrolux increased access to the valuable builder's market that GE currently dominates. Additionally, the sale includes access to GE's 48.4% ownership stake in Mabe, an appliance company in Mexico. That gives Electrolux a valuable partner in the Latin American market, where its sales have been dropping.
Consumers probably won't see any changes in the short term: Wood also promised that GE Appliances would "stand behind our brand" by delivering new products, honoring warranties, and providing factory service.
http://www.usatoday.com/story/money/business/2014/09/08/ge-appliances-sold-to-electrolux/15270661/